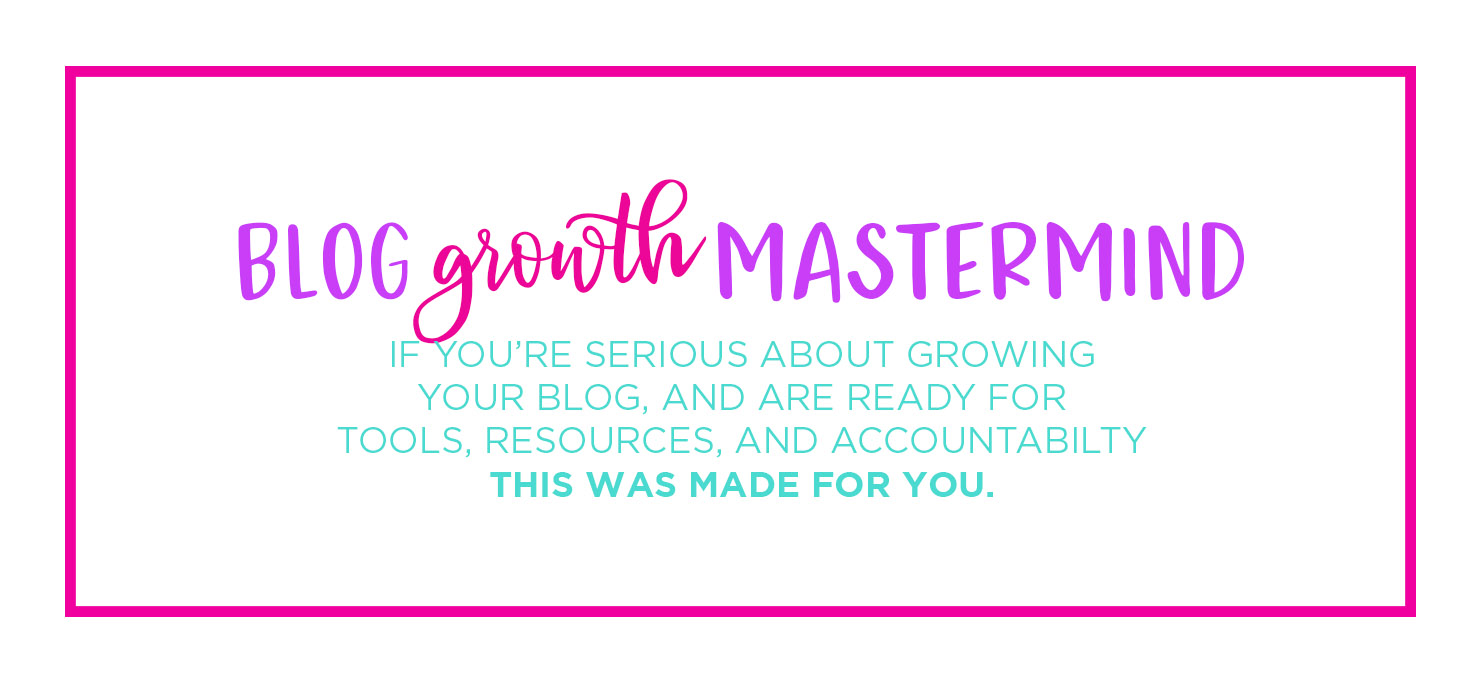 So what exactly is a mastermind group?
It is a small group of like minded individuals coming together to learn, support each other, and hold one another accountable in their businesses.
Great, but I have a group of friends so, I don't get it.

It's more than a group of friends, it's a group that is going to hold you accountable no matter what. You rely on each other and push each other to grow. Having friends is wonderful, but having a group that is your team is what you need to grow. You need a team that will jump in and answer questions for you, give you that nudge when you're not getting the work done, and teach you things that you need to know in your blogging journey.
Hmmm.... sounds interesting, but am I only learning from my peers?

Your peers know amazing things, so don't discount that! However, you'll also have two experienced coaches that will be there every step of the way to answer questions, teach you new things, and keep you going.
So what would we do?
Each month will have a focus for that month. We will discuss the topic, go over tools, resources and tutorials to make sure you know how to strategically tackle that focus. Then we will work the plan, we will create systems and get items created, installed, designed and so much more so that way they run efficiently.
Okay, that sounds amazing. How long does this group last?

This mastermind group is for six months. By the end of those six months you will have powerful systems running that will keep building and growing your blog for months to come.